What is Tae Bo?
The Tae Bo name stem from contractiona the taekwondo and the box world. Blanks has done imaginary the Tae bo since he has done mix martial art experience and dance steps in 1976. The 90s it has become pop culture phenomenon and it get abroad all the word.
The high intensity workout has made for cardiovascular system fit, strength, flexible.
The Tae bo is big benefit that it follow easy. It has simple of attainment from kick,boksz and step.
The construction of the tae bo period: Warm up, workout, abdomen strength and stretching.
The movements are more popular with to lean and to lose weight. It has do tone the muscular. It exquisitely movement the waist, hip, buttocks, thigh, calf. Big energy workout. It is burn 600-800 calorie under one hour. Moreover it is make for cardiovascular system healty, strength fit. It is improve the coordination and swiftness.
The music is good effect the soul, because it hasnt pressure.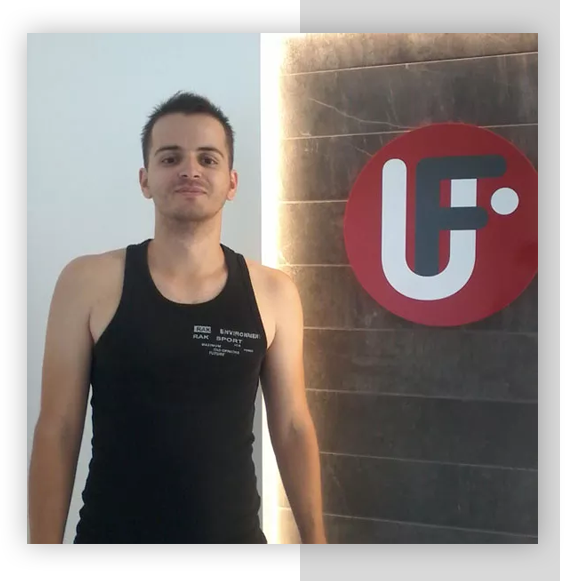 Your trainer
Sipos Dávid
We're not hanging our feet, really. I guarantee you will sweat, and there will be a muscle fever where you did not even think that you had muscle. We work every critical body part in every possible way, using tools as well. This way, you will have a beautifully shaped hip, buttocks, thighs and belly that you are proud of in the summer, and you can go to the beach without feeling ashamed, and with your clothes you can also overcome your inhibition.
In Unifit, I give body shaping, dance aerobics, step aerobics and senior gymnastics lessons.
My motto
"Workout because you love your body not hate it"